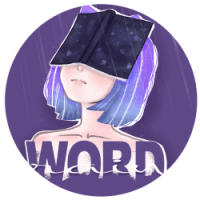 ***Le hooman strolls around depressingly***
Lluvia: hold my fluff!
To request a novel for translation or meet us join our discord.
Hi love! You wanna know about us?
Wordrain! As you can see, one more new attempt to add to the entertainment community!
***pops fake champagne 'cause we're broke 🍾 🎉 ***
One day, it hits one of us to start her own site, since she's been translating way before that and all of us other staff get picked up one by one by her like she's building her own harem or something and then she said, "Let there be wordrain." Wordrain was born. We have translators, editors, and proofreaders who take on each novel as a separate project to work on, moderators who make sure everything's running smoothly (not they're not, we're just faking an illusion) and of course, you the reader. 😍
Why we're here: For the love of reading. We totally get you on this. While translating every word and making sure the finished result matches with the raw originals is hectic and tough to maintain work and life balance, we're trying our best to give you whatever we can from our blood, sweat and tears. 😭 ❤
I may have forgotten to mention that we publish aspiring authors' works as well! (It really is raining words here) If you'd like to give your work a chance, then head over to the "Contact Us" page to get directed to the relevant links to get in touch with us. We'd love to hear from you!
And one more thing before i get on your nerves: have fun!
Crash with us on our discord lounge, make friends on the website or just chill and find a good read to enjoy your day. We're still a growing team who just started out so we really wanna be close with everyone. We also hope you won't hesitate to recommend us novels and comics to translate because this is what we're living for.
We're pretty sure to respond ASAP, but if we don't, it's probably because the coffee machine's got jammed up. That'll probably be our other technical difficulty, other than website maintenance. Cheers for books and coffee! 😊
To become a part of us email 
wordrain69staff@gmail.com